By: Subhadeep Bhattacharjee

The results of the Sri Lankan Presidential polls will come as a good news to India. The government seems to be quietly happy over the victory of President Mahinda Rajapaksa. New Delhi believes understands India's worries and concerns and ill lead to political stability in a country s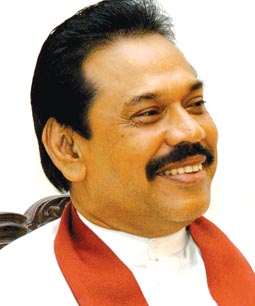 till divided on ethnic lines. The government is also happy over the fact that doesn't need to deal with a new occupant in the Presidential Palace after showing signs of favouritism over Rajapaksa.
India and Sri Lanka had shared close political ties since independence but over the last two decades the relationship was strained first after India's military blunder with the IPKF (Indian Peace Keeping Force) and subsequent assassination of former Prime Minister Rajiv Gandhi by the LTTE (Liberation Tigers of Tamil Eelam) in 1991. These incidents made sure that India always made a measured approach when it came to the Sri Lankan foreign policy.
Certain political organisation regularly voicing the propaganda of the LTTE did not help the cause between the two countries either. India which had burnt it's fingers with the IPKF in the 80s did not want to militarily get involved with the Lankan issue. This meant that both China and Pakistan got an opportunity to establish military ties with Sri Lanka and increases their military sphere of influence in the Indian Ocean.
Rajapaksa's opponent General Sarath Fonseka had close ties with the Chinese especially people among it's too military brass. India's western neighbour Pakistan was also said to have shared warm relationship with Fonseka. From India's perspective Rajapaksa's win was very important not for the betterment of relationship between the two countries but also for India's influence over the Indian Ocean region. China had already shown keen interest in establishing naval bases in Sri Lanka.
News Delhi has now approached Colombo for the settlement of the Tamil refugees who have been torn apart by three decades of the civil war where they suffered both at the hands of the terrorist and the government. The Indian government has expressed its wish to open a Consulate in Jaffna in Northern Sri Lanka once a strong hold of the LTTE. Sri Lanka in return will open a mission in Kolkata.
Hope these ties go a long way for paving warm relationship between the two countries. India has to play a keen role in the post-LTTE Sri Lanka.