By: Subhadeep Bhattacharjee


Minister of State for External Affairs Shashi Tharoor is in trouble again. This time not for his Tweets but for his nature of free speech. The controversy when Tharoor while attending the Indian Council of World Affairs in London commented "
foreign policy of Nehru and Gandhi was more like a moralistic running commentary."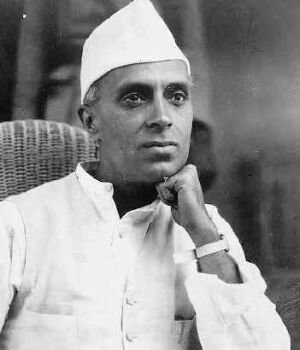 This was enough for the sycophants in the Congress party calling for Tharoor's blood. If Tharoor acted like a unread politician in his Tweet controversy his latest comments were more scholarly in nature.
Now the question is where did Tharoor go wrong?
The gravest mistake that Tharoor has done in this he has criticised the Congress' holiest cow Jawaharlal Nehru and his foreign policy.
In a country claiming itself to be the largest democracy in the world there is no room for courage of conviction. How can someone in this country question the decisions and policies made by the First Family of Indian politics.
Congress won't ever criticise Jawaharlal Nehru, Indira Gandhi or Rajiv Gandhi and it is a sin for anybody else in the country to do so.
It is a well known fact that our first Prime Minister Jawaharlal Nehru's foreign policy failed on many counts notably in regards to China in 1962 and Pakistan in 1948. Has the Congress party forgotten all that? He had failed to understand the Chinese intention before the outbreak of the 1962 war. His foreign policy miserably failed leading to India's biggest hour of national shame. Can the Congress today defend the failure of our foreign policy then? Can anybody deny the losses India and its armed forces suffered during that period.
Being a Kashmiri, Nehru thought he was better suited to handle the Kashmir issue and took charge of the situation from Home Minister Vallabhai Patel. His decision to stop the advancement of the Indian army and agreement on a cease fire and reference to the United Nations gave India with its biggest issue of foreign policy
'Kashmir.'
It handed over more than one-third of the Kashmir Valley in the hands of the Pakistanis a fact that no student in India drawing the map of the country realises. It was perhaps done intentionally to make sure people never recognise Nehru's blunder.
Can the Congress come out and defend Nehru in both these foreign policy blunder?
Nehru was not only about failures and his greatest achievement with respect to foreign policy was his instrumental role in setting up the
Non Aligned Moment
. If we praise Nehru for his achievement why can't we criticise him for his failures? He was no god after all. We might have got independence from the Britishers 63 years ago but we yet to be freed from the clutches of political sycophants.