By: Subhadeep Bhattacharjee
Bharitiya Janata Party is going through its darkest hour of crisis.
The party seems to be in a complete mess with Rajnath Singh's leadership proving to ineffective to lead the party since the defeat in the Lok Sabha polls. Once termed as the 'party with a difference' BJP is today the party with differences, a divided house with no centre of gravity.
The situation for the party is such that Lal Krishna Advani the co-founder and once termed as the 'Ironman' of the party is slowly loosing grip over BJP.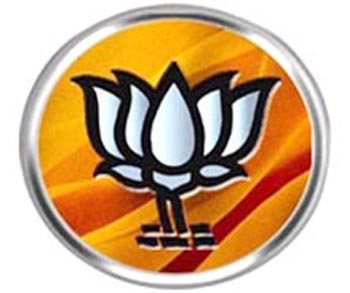 Be it the Vasundhara Raje Schindia case, the Yashwant Sinha or the present Jaswant Singh crisis the party seems to have too many expert opinion makers. The exit of Atal Behari Vajpayee from active politics meant that Advani was the sole godfather for the party. But Advani became the first victim of the
Jinnah flu
and was forced to resign as Party President. Not only did he loose the Presidency but also his command over the party that he had founded and turned into a force to reckon with.
Advani's loss meant that BJP had too many leaders to take the lead and this went onto become their biggest weakness. The Arun Jaitleys, the Yashwant Sinhas, the Sushma Swarajs and the Jaswant Singhs were all equals in their stature within the party. All of them were reluctant to let the other take the lead but none of them were ready to get into the shoes of a Vajpayee or Advani.
This infighting among the party leaders and the their confusion with Hindutva ideology has caused BJP's decline.
BJP's decline is however not good for the country. The Saffron party's rise pushed developmental politics in Indian and meant that India's grand old party the Congress which had made corruption and inefficiency its core competence overhauled its system and come out a cleaner party with more efficient leaders. BJP's exit might again push the country into years of sluggish growth with the Congress becoming complacent.
The presence of a good political opponent is the essence of any modern democracy.
States like West Bengal and Orissa have lagged behind because the opposition has never been able to topple those in power. Whereas states like Tamil Nadu, Maharashtra, Punjab have progressed because the opposition always pushed the government.
So it is in the interest of the nation that BJP regroups and acts as a responsible opposition at the centre. This is not only necessary for the Saffron party but is a need for proper functioning of the Indian democracy.