By: Subhadeep Bhattacharjee


If you thought the only controversial issue that former Human Resource Development minister Arjun Singh was 27% reservation for the so called 'backward classes' you are wrong. If what history tells us is true the former Chief Minister of Madhya Pradesh allowed Union Carbide Corporation chairman Warren Anderson to use a state plan to escape India. This just one day after the poisonous methyl iso cyanide gas from the Union Carbide plant leaked and killed estimated 15000 people in Bhopal.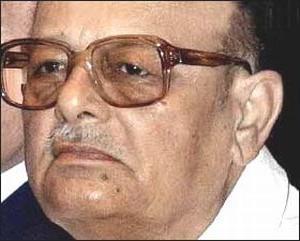 The recent accounts from the pilot of the plane tell that the orders to fly out Warren Anderson had come straight from the Chief Minister. Anderson flew straight to Delhi, met President Zail Singh and flew out of India never to return again. Twenty five years on the victims are yet to get adequate compensation and justice. It has been proven that adequate safety measures were not implemented in the Union Carbide plant which let to the tragedy. US government on it's part has shielded Anderson as much as it could in the last 25 years.
Arjun Singh only has silence to offer to the nation and refuses to speak on the issue. It is ironical that in this country terrorists and politicians have the choices to remain silent whenever they want. We had seen this earlier with the Mumbai carnage accused Ajmal Kasab and we are seeing it now with Arjun Singh who is keeping mum on the issue and causing huge embarrassment his party which is trying to put all the blame in his shoulder.
Congress general secretary Digvijaya Singh said that it was completely State Government's fault to allow Anderson to go out of India. He added that the centre could have done nothing. Is that some kind of joke that we are supposed to believe in? Did he not hop at Delhi while flying back to US? Didn't he meet President Zail Singh? Did the Centre not have any information on the most wanted man in India on that day? Digvijaya Singh might believe his argument but the entire country won't.
Arjun Singh needs to speak up and reveal his motive behind letting a criminal walk away using the State's resource. The Congress high command has to take collective responsibility of the incident as they were in power both in Bhopal and New Delhi. It is high time that some government machineries show accountability towards the nation.